Interactive maps for cross-border scientific cooperation in the Upper Rhine region
The Upper Rhine Trinational Metropolitan Region is characterised by the dynamism, diversity and excellence of its scientific landscape and by a long tradition of cross-border cooperation. The Science Pillar of the Trinational Metropolitan Region brings together the scientific actors of the border region, including higher education establishments, research entities, ministries and competent territorial authorities. The Science Pillar is an interface for the support and development of cross-border cooperation as a driving force of the Upper Rhine scientific region.
The Coordination Office of the Science Pillar, which has existed since 2011, supports the networking of scientific actors, particularly through the development of cross-border tools which contribute to better mutual knowledge of the actors on either side of the border and to the visibility of the Upper Rhine scientific landscape.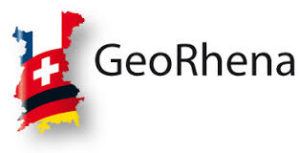 Interactive maps, developed in collaboration with GeoRhena, the geographic information system for the Upper Rhine, are available to researchers, companies and other interested parties:
Using filters, users of these maps can identify higher education institutions and research organisations, view the scientific disciplines covered by these institutions and consult their descriptions.
Interactive maps