Contact
Trinational Metropolitan Region Science Pillar of the Upper Rhine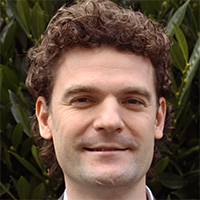 Daniel Schaefer
Coordination Director
Daniel Schaefer is the current Coordinator of the Science Pillar of the Trinational Metropolitan Region of the Upper Rhine. Daniel pursued a double-diploma in Political Science at the Freie Universität in Berlin and Sciences Po Paris. He disposes of a long-standing experience in the area of European regional politics and especially with regards to cross-border cooperation. He initially oversaw an INTERREG project and subsequently conducted, as an independent consultant, numerous assignments for the creation of evaluations and expert advice on the establishment and implementation of projects. In recent years, Daniel has worked alongside various administrative authorities on the preparation of new regional and cross-border programs. He now provides his experiences to various researchers and educators associated with the TMO, and accompanies them in the implementation of strategies and projects.
+49 7851 7407-35
daniel.schaefer[at]rmtmo.eu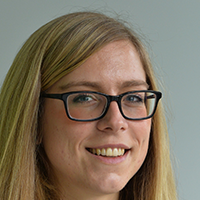 Julia Schoppe
Coordination Project Manager
Julia Schoppe works as project manager for the Coordination Office of the Science Pillar of the Trinational Metropolitan Region of the Upper Rhine. She studied Business with International and Regional Studies in Karlsruhe, and then eventually European Studies and Franco-German Cooperation in Strasbourg. As a former advisor for EU research and development funds and collaborator of the Interreg V Upper Rhine Program, Julia supports the work of the Science Pillar in several different areas, such as advising on cross-border research and innovation projects, as well as the development of tools and best-practice manuals. She is also responsible for handling the Interreg project and public relations.
+49 7851 7407-37
julia.schoppe[at]rmtmo.eu
Contact