Networking
The Coordination Office of the Science Pillar facilitates the exchanges between actors, provides awareness of the structural nature of the scientific landscape, and seeks to highlight the benefit in cross-border cooperation. It develops and updates tools that allow stakeholders on both sides of the border to identify their counterparts and potential contacts for future cooperation:
– Interactive maps of scientific area at the Upper-Rhine
You are looking for a project partner or a contact? The Coordination Office gives individual advices and supports.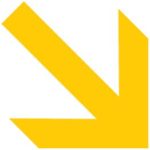 Write us an Email!
Networking